Debuting in Albany!
"Passion, Courage, Conviction"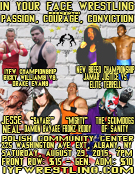 Saturday, August 29, 2015, 7pm
Polish Community Center
225 Washington Ave. Ext.
Albany, NY
Front Row: $15
Gen. Adm.: $10
Featuring: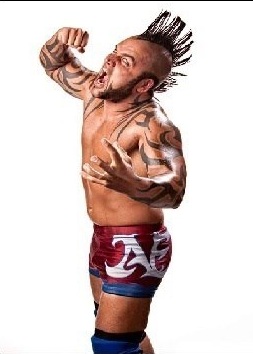 Jesse Neal
Former TNA Superstar
IYFW Championship:
Ricky Williams challenges Drake Evans
New Breed Championship:
Jamar Justice challenges Elite Terrell
The "Right To Fight" scramble match:
Gabriel Soul vs. Roman Dominguez vs. Trip vs. Cassius Cutcher vs. Lance Madewell
Pre-order your tickets online!
---
Other upcoming appearances:
---
FantaCon
August 29-30, 2015
Empire State Plaza Convention Center
---
Scareacon
September 11-13, 2015
Turning Stone Resort & Casino, Verona, NY